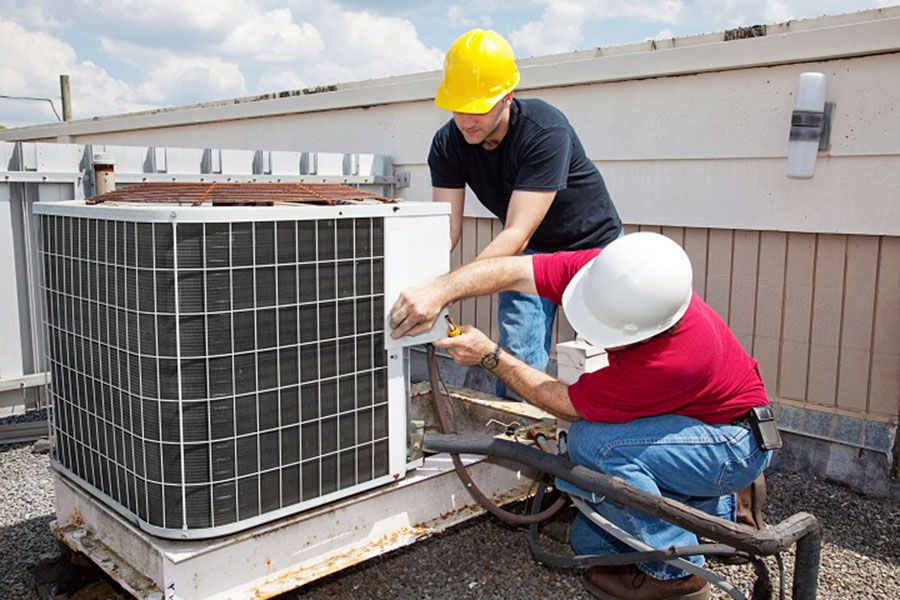 About the Heating, Ventilation, and Air Conditioning Program
The Heating, Ventilation, and Air Conditioning (HVAC) program will prepare graduates for entry-level positions within the HVAC industry. Students will receive practical hands-on instruction in Air Conditioning, Heating Systems, Residential and Commercial Refrigeration, Heat Pumps, Hydronics, and many other areas. Prior to graduation, students will be provided the opportunity to take the Environmental Protection Agency (EPA) certification and the Industry Competency Examination (ICE). Obtaining these industry certifications are not a condition for employment, however, some employers may require them at their discretion.
After obtaining a foundation in aircraft maintenance, the student will be given in-depth instruction on the specific concepts, procedures, and techniques that apply to rotary aircraft.
The mission of the program will prepare the student with the skills and aptitudes necessary for a meaningful entry-level position in the HVAC industry. The student will learn mechanical and electrical applications in residential and light commercial Heating, Ventilation, Air Conditioning, and Refrigeration (HVACR). They will develop skills in preventive and corrective maintenance for residential heating and cooling systems, and calculate cooling and heating demands for residential applications. They will identify the current laws and regulations in preparation of the refrigerant transition and recovery certification program, perform flue gas analysis for gas and oil fired heating systems, and conduct residential heat load calculations using J-Right software.
Duration: 1080 hours – 12 months (48 weeks) – Full time
Cost & Fees: First Academic Year: $11,467 – Total Cost: $16,867
Students must adhere to requirements of The Aviation Insitute of Maintenance, of which you can see here.
*Program details may vary by campus.
| | | |
| --- | --- | --- |
| Program | Amount to show for I-20 and Consulate Interview | Total Cost of Education |
| Heating Ventilation, and Air Conditioning | $11,467 | $16,867 |