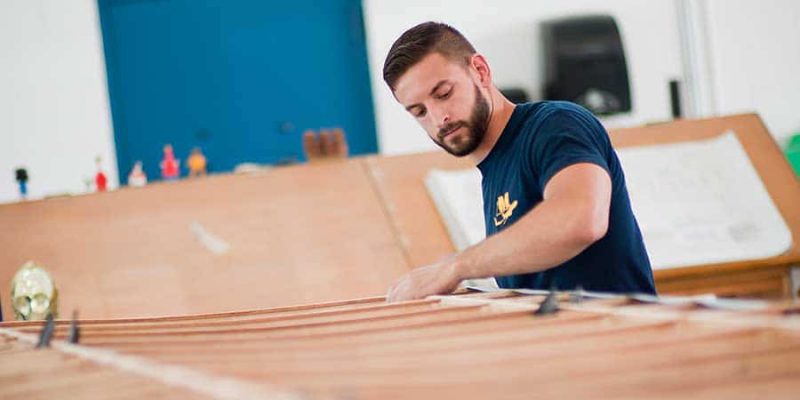 About the Immersive English Language Course
The Immersive English Language for Aviation course is an English as a Second Language curriculum specifically designed to help non-native English speakers prepare for academic study within an Aviation Maintenance Technician, or other technical program, within a post-secondary institution. This course teaches basic English language skills (such as listening and speaking, grammar and punctuation in written English), vocabulary specifically applied to technical settings (such as aviation, tools, and maintenance concepts), public speaking, and American culture. Within the eight sections of the curriculum, the course builds upon the students' ability to listen, understand, and converse successfully in English, and increases the student's confidence in writing, speaking, and learning in English.
The curriculum is separated into two blocks, wherein Block A focuses on developing English listening and speaking skills, American cultural practices and social norms (such Programs & Courses as counting money, paying bills, and other daily practices), written grammar and punctuation, and reading and vocabulary. Block B builds upon the skills from the first four sections, focusing on basic writing, technical vocabulary within the aviation maintenance environment, public speaking, and technical research and writing.
At the end of the course, students will be prepared as intermediate-level speakers, writers, and learners within the English language. They will be equipped with the language and cultural resources needed to succeed within an American post-secondary educational program, and they will have the confidence required to read, speak, learn, and succeed within technical courses taught in English.