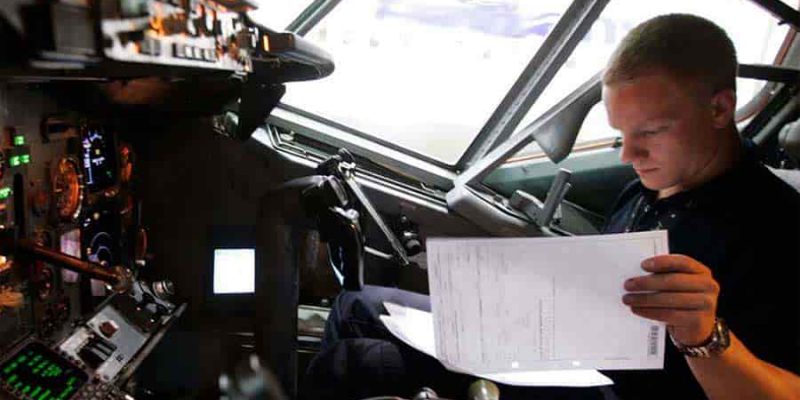 Credits per Semester (Term)

Total Earned Credits Required for Graduation

Total Program Cost (78 Credits)
About the Aviation Maintenance Technician: Avionics Program
The Aviation Maintenance Technician: Avionics (AMTA) program prepares students for entry-level employment within the aircraft maintenance and avionics industry. Students learn the specialized skills necessary to work on structures, aircraft systems, flight and instrument controlled systems, electronic and digital systems, and become eligible and prepared for certification. The AMTA program provides students with the proper knowledge and skill levels to earn employment as an aircraft mechanic, avionics technician, electronics technician, aircraft inspector, or other entry-level role related to the aviation maintenance and avionics field. While in school, AIM students gain valuable hands-on experience in the hangar and avionics trainers while studying the general and airframe subjects required by the FAA, as well as the electronics and avionics subjects needed to test for the Aircraft Electronics Technician's certification and CertTEC exams.
AIM instructors guide students through hours of hands-on training within our hangar and classrooms. Students are also trained to service, repair, and overhaul aircraft components and systems, including the airframe, electrical systems, hydraulic systems, integrated and logic circuits, data conversion systems, microprocessors, data buses, multiplexing, fiber optics, instrumentation, warning systems, and environmental systems. The aviation and avionics industry, as well as other major repair and overhaul companies, desire not only the technical skills of our graduates, but also the professional skills, attention to detail, commitment to safety, ability to follow procedures and document processes, and interpersonal soft skills that we teach within the program. The program includes two Capstone courses, which guide students in preparing for and passing the General FAA written exam and the Aircraft Electronics Technician and CertTEC certification examinations.
Students must adhere to requirements of The Aviation Institute of Maintenance, of which you can see here. Students can also view our Visa FAQ page here.