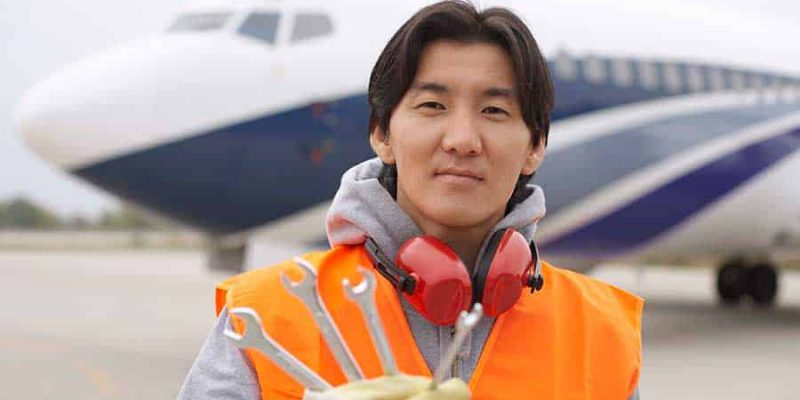 Credits per Semester (Term)

Total Earned Credits Required for Graduation

Total Program Cost (78 Credits)
About the Aviation Maintenance Technician Program
AIM's Aviation Maintenance Technician (AMT) program is designed to provide our students with the proper knowledge and skill levels to excel in their chosen career field as an AMT or as a Service Technician. This training prepares our students with the proper knowledge and skill levels required to pass the test administered by the Federal Aviation Administration (FAA) to gain entry-level employment in the aviation industry. All instructors teaching A&P courses are fully FAA Certificated Airframe and/or Powerplant Mechanics that have years of practical experience maintaining a long list of highly complex aircraft. The curriculum taught by Aviation Institute of Maintenance relies greatly on many hours of actual hands-on training in the shop areas. During this lab instruction, students are trained using much of the latest equipment utilized throughout the aircraft industry. They are taught on aircraft engines ranging from the earlier used radials, to opposed reciprocating powerplants, modern turbo props, and pure jet engines. Students often work on carburetors, magnetos, turbo chargers, and other complex equipment commonly found on aircraft.
AMTs are certificated by the FAA and work for a variety of industries that require highly skilled technicians. The most recognized among these are major and regional air carriers, general aviation, manufacturers, industrial trades, and the U.S. government. They are trained to service, repair, and overhaul aircraft components and systems, including the airframe, piston engines, turbine engines, electrical systems, hydraulic systems, propellers, instrumentation, warning, and environmental systems. This career requires someone who has a desire to work with tools, an appreciation of the importance of carefully doing a good job, and a desire to learn new challenges. In about 21 months, the student can graduate from the Aviation Maintenance Technician program and become eligible to take the FAA certification tests. The new FAA certification will qualify the graduate for an exciting career as an A&P Mechanic, AMT, or a variety of aviation positions. The training can qualify the graduate for a number of related opportunities such as Avionics Technicians, Inspectors, Installers, Parts Managers, or Service Technicians.
Students must adhere to requirements of The Aviation Institute of Maintenance, of which you can see here. Students can also view our Visa FAQ page here.