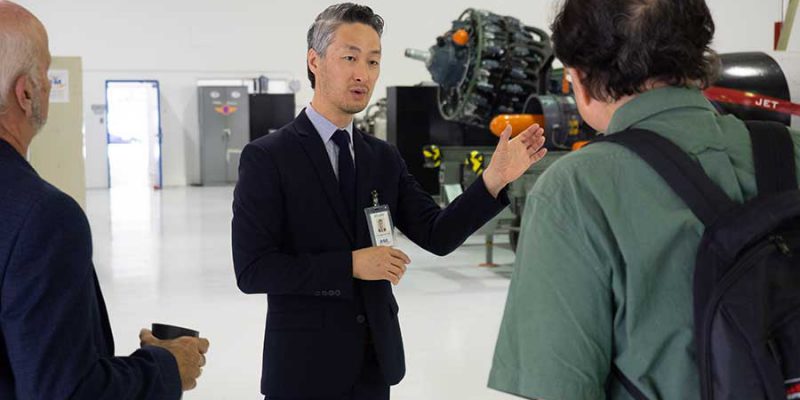 Credits per Semester (Term)

Total Earned Credits Required for Graduation

Total Program Cost (93 Credits):
About the Aviation Maintenance Technology Degree Program
The Associate of Occupational Science Degree in Aviation Maintenance Technology program provides a graduate with the education and practical skills needed for a position in today's aviation industry. The program will provide the student a foundation of general education courses, technical skills, and aircraft systems knowledge. The degree program enhances critical thinking skills and provides the student with the opportunity to develop strong writing, mathematical, science, and communication skills, which may lead to greater opportunities for professional growth in the competitive aviation profession.
While in school, AIM students gain valuable hands-on experience in the hangar while studying the General, Airframe, and Powerplant subjects required by the FAA. During lab instruction, students are trained using FAA-approved equipment used throughout the aviation industry, and students learn to repair and maintain radial engines, reciprocating powerplants, modern turbo props, and jet engines. Students often work on carburetors, magnetos, turbo chargers, and other complex equipment found on aircraft. The aviation industry, as well as other major repair and overhaul companies, desire not only the skills of our graduates, but also the professional skills, attention to detail, commitment to safety, ability to follow procedures and document processes, interpersonal soft skills, and critical thinking skills that we teach within the program. The program concludes with a Capstone course, which guides students in preparing for the FAA certification examinations.
The Associate of Occupational Science Degree in Aviation Maintenance Technology program for international students has the possibility to come with an Immersive English Language (ESL) course option. The ESL course encourages our students success by teaching them the terminology & technical verbiage of the aviation industry and trade. Learn more here.
Students must adhere to requirements of The Aviation Institute of Maintenance, of which you can see here. Students can also view our Visa FAQ page here.