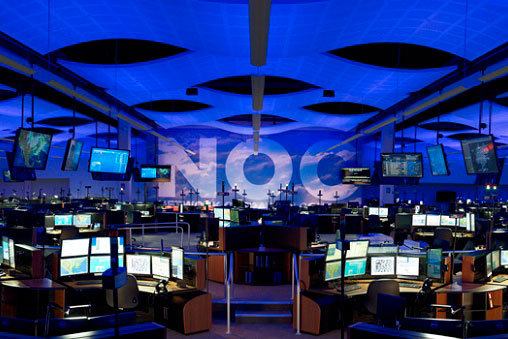 About the Aircraft Dispatch Program
The Aircraft Dispatcher program is a Federal Aviation Administration (FAA) approved training that incorporates classroom and lab instruction preparing Aircraft Dispatcher students to pass the FAA Aircraft Dispatcher Written, Oral, and Practical Certification Exams, which are administered by FAA Designated Aircraft Dispatcher Examiners upon graduation.
This certification is highly recognized and powerful. Those who possess it have the opportunity to apply for positions not only as Flight Dispatchers, but also as airline Crew Schedulers, Crew Planners, Navigation Data-base Specialists, Meteorology Assistants, Airport Flight Operations Agents, Ramp Control Tower Agents, and many other flight operations positions. Most candidates who hold the FAA Aircraft Dispatcher certificate will succeed in obtaining almost immediate employment in the airline industry, and some of the benefits are unique to the job description.
Airline Dispatchers are NOT Air Traffic Controllers. Air Traffic Controllers work for the FAA, and separate air traffic. Think of Air Traffic Controllers as "traffic cops." Aircraft Dispatchers work in the field of Airline Operational Control, in the airline's "Nerve Center," an environment very similar to NASA's Mission Control. As an FAA Licensed Aircraft Dispatcher, you are authorized by the FAA to exercise equal authority (50/50) and shared decision making with the Pilot-in-Command (Airline Captain) of each flight under your control. Aircraft Dispatchers control the airlines' Flight Operation (sometimes globally), typically all from one centralized Operations Control Center (OCC) location.
Working "behind the scenes", side by side with other airline professionals like senior Dispatch Managers, Crew Schedulers and Planners, Maintenance Controllers, and Meteorologists, Aircraft Dispatchers plan, coordinate, execute, delay, cancel, and maintain "Positive Operational Control" of the airline fleet and flight schedules. All decisions are made in the airlines' OCC by Aircraft Dispatchers and the Flight Operations Management team on a 24/7 basis.
Our program is FAA approved for 300 hours. The material covered includes the requirements of the Federal Aviation Regulations, Part 65, Subpart C and covers the following subject matter:
•Federal Aviation Regulations
•Navigation and Aircraft Navigation Systems
•Airline Communications Procedures & Requirements
•Air Traffic Control Systems and Procedures
•Emergency and Abnormal Procedures
•Meteorology and Aviation Weather Services
•B737NG Aircraft Systems, Performance & Limitations
•Practical Dispatch Applications
To be eligible to take the Aircraft Dispatcher Knowledge (Written) Exam, a person must be at least 21 years of age. To be eligible for an Aircraft Dispatcher Certificate (License), a person must meet the following criteria:
•Be at least 23 years of age;
•Be able to read, speak, write, and understand the English language;
•Pass the required Aircraft Dispatcher Knowledge Exam prescribed by FAR Part 65.55;
•Pass the required FAA Oral and Practical Exam prescribed by FAR Part 65.59;
•Comply with the requirements of FAR Part 65.57
•Adhere to requirements of The Aviation Insitute of Maintenance, of which you can see here.
Note: A student who has not yet reached the age of 23 is eligible to take the FAA Aircraft Dispatcher Knowledge and Oral/Practical Exams. However, upon successful completion of the FAA Knowledge and Oral/Practical Exams, he/she will NOT receive the Aircraft Dispatcher Certificate. He/she will be issued an FAA Letter of Aeronautical Competency by the FAA Orlando Certificate Management Office (CMO). This letter would authorize him/her to be issued a FAA Aircraft Dispatcher Certificate upon reaching age 23.
Currently, the program is offered only as a day class and is not eligible for financial aid.
*Program details may vary by campus.
| | | |
| --- | --- | --- |
| Program | Amount to show for I-20 and Consulate Interview | Total Cost of Education |
| Aircraft Dispatcher | $5,787 | $5,787 |